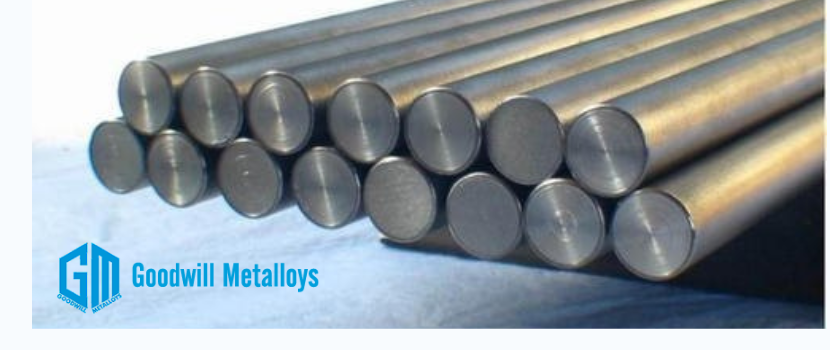 Stainless steel is a metal alloy with iron and chromium as the main components. The percentage of chromium is not less than 10.5 which adds a protective layer and is solely responsible for its good corrosion resistance. It has a very low carbon content(1%) which makes it easy to work with. Stainless steel bars are available in various shapes as they can be easily machined or moulded. SS Round Bar, one such type of bar made from stainless steel material, is long cylindrical. The length and diameter of these SS round bars can be customized as per the application.
Advantages of Using SS Round Bar:-
Corrosion resistance: Stainless steel round bars have a high degree of corrosion resistance, so they are useful for the construction field and enabled to be used in all types of fields. The presence of chromium makes stainless steel not readily corrode, rust or stain with water or acid. This provides higher strength and protection to the material and the construction project.
High and low-temperature resistance: Stainless steel is known for fire and heat resistance that helps at the highest temperatures.
Easy in production: The advanced manufacturing techniques of today make stainless steel possible to forge, cut, machine, produce and mould or cut into any shape or size or form as readily as traditional steels.
Aesthetic appeal: SS round bar is available in a high-quality, sleek, and attractive appearance which is easy to maintain. It is essential to use stainless steel appliances in your home especially in the kitchen to get a fine finish and durability. You can also choose to use stainless steel rods as curtain rods in your living room or bedroom because they look great and premium.
The applicability of SS round bars depends on the requirement and the material grade. In addition to making cutlery and kitchenware, these versatile round bars are used in different industrial applications.
It is appropriate for usage in hostile settings which includes saltwater or other corrosive substances, such as ocean bottoms and oceanside structures.

SS round bars are commonly utilized in the manufacturing of structures, appliances, and machinery for medical tools and jewellery.

Stainless Steel Round Bars are one of the most crucial players in the machining industry by manufacturing machine parts, fasteners, grills, and automobile components.

Stainless steel round bars are also utilized in a variety of sectors, including construction as well as the plumbing industry.

The oil and petroleum industry also requires the utility of SS round bars.

It is also used in the food processing industry because of maintaining hygiene.
Having the best features of corrosion resistance these stainless steel round bars from a leading SS Round Bar Manufacturer in Maharashtra are highly used in chemical industries. The popularity of SS Round Bar Manufacturers in Maharashtra is due to the following reasons-
They fabricate all types of Stainless Steel Round bars by using the latest technology, premium quality steel, and cutting-edge machinery.

They develop and design SS round bars by international and national quality standards.

The SS round bars are available in various shapes, sizes, and dimensions according to the requirements specified by the clients.

They have enough capacity to fulfil bulk and emergency orders with timely delivery.
Thus, it can be stated that SS Round Bars are popular in various industries for their wide range of applications due to tensile strength, resistance to corrosion, and durability which makes them cost-effective in the long run. If your business needs the life expectancy, quality, and cost sufficiency of quality metal round bars, then connect with a reputable SS Round Bar Manufacturer in Maharashtra.