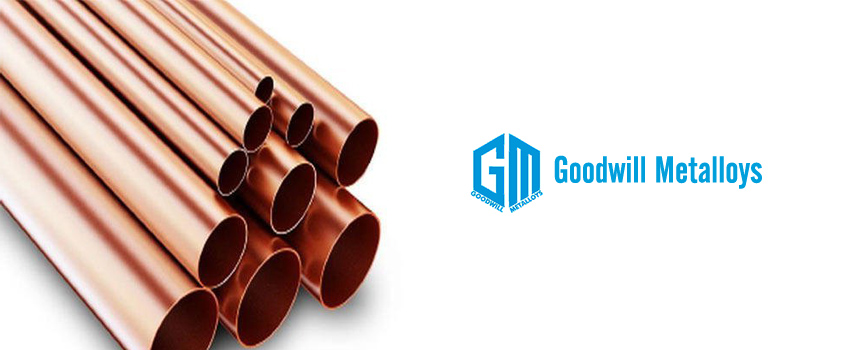 Metals have a greater significance in the life of human beings as the highly sophisticated structure established by us has a wide role to be played by metals. Well, in the earlier times the metals were used in their pure form but with time the gradual endeavor to improve and extract the full-fledged benefit resulted in the formation of alloys of metal which displayed better and more convenient traits for usage.
Copper Nickel Alloy
Copper and nickel individually display a certain type of behavior but when formed the alloy exhibits the exceptional nature of enhanced strength, increased durability, non-corrosive nature, resistance to cavitation and erosion, especially in natural waters like seawater, brackish, treated or polluted water altogether. They are also remarkably successful in resisting cracking and fatigue caused by corrosion.
It's worth mentioning that they are sufficiently ductile and malleable in nature to shape them in the desired form easily. In addition to this, they are conveniently wieldable and castable, making them overshine other metal alloys for some particular purposes. The alloy of copper and nickel is also called cupro-nickel. They are good electrical conductors and easy to stamp out.
They are light-weighted and non-magnetic in nature, which adds on to the advantages of the same. Anyhow, the ratio is usually 3:1 for copper to nickel and can vary as per the requirement of the activity to be used in. Well, despite the excessive copper presence, they appear to be silver in the color and can be polished easily.
Applications Of The Copper Nickel Product
Due to these exceptional properties, they are used in hydraulic tubing, brake tubing, seawater cooling, condensers, piping, heat exchanger, firewater system, platform riser, boat hulls, oil coolers, legs sheathing, anti-microbial touch surfaces, valve components, forgings, cast seawater pumps, and many more.
Looking after the above traits, they are predominantly used for marine-oriented activities due to their laudable resistance to seawater corrosion. However, they are also used in sockets, saddle pieces, elbows, flanges, concentric reducers, reduce tees, T-pieces, and many other elements. Other than this they are also used in the coinage of various countries, especially in the European countries, electrical industry, petrochemicals, military equipment, propeller shafts and so on.
Advantages of the Copper Nickel Products
There are countless features to be appreciated, but the major one of them are mentioned below:
1) High Tensile Strength: This alloy has the combined strength of copper and nickel, which makes them a highly strong metal to be used for mechanical purposes and widely in naval and industrial uses.
2) Favourable Chemical Properties: Its properties of being anti-microbial, good conductor, ductility to be spread in sheet, durability and so on make it an exceptionally performing alloy in the market.
3) Cost-effective: not to mention when compared to other metal alloys, it is very affordable when compared to the properties delivered by it.
So, one can look after the finest quality copper nickel rods, bars, sheets and pipes for long-term usage without any trouble. So look after the utmost copper nickel exporter to excel in the business courses.